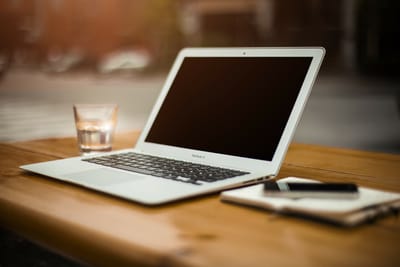 ARTEM DECORATING LIMITED IS A FAMILY BUSINESS BASED IN LONDON.WE HAVE 15 YEARS OF EXPERIENCE AT DECORATING SERVICE.
OUR SERVICES INCLUDED TRADITIONAL BRUSH/ROLLER PAINTING AND SPRAYING.
SPRAY PAINTING CAN BE USED ON PRACTICALLY ANY SURFACE INCLUDING:
WOOD , METAL, WICKER, PLASTIC, RESIN. SPRAY PAINTING IS FANTASTIC IF YOU ARE LOOKING FOR AN EVEN SURFACE COVERAGE.
AS A CHOICE, THERE ARE MANY ALSO MANY BENEFITS TO BE HAD FROM BRUSH PAINTING: YOU CAN CHOOSE THE COLOUR SCHEME, OR CREATE A RANGE OF CUSTOM COLOURS.

WE HAVE FIRMLY CARVED A NICHE FOR OURSELVES AND ENTRENCHED OUR POSITION IN THE MARKET SPACE OVER THE YEARS.
WE PROVIDE FREE QUOTATIONS FOR ANY BUILDING WORKS YOU MAY NEED NOW OR IN THE NEAR FUTURE
WE ARE HIGHLY COMPETITIVE IN OUR PRICING MEANWHILE ENSURING THE HIGHEST QUALITY SERVICE AND RESULTS ARE MAINTAINED

OUR HAPPY CLIENTS REWEVS :

26th Aug 2019: Positive feedback received for General reairs to wooden summerhouse and shed.
"Prompt, polite and very efficient. I would recommend Kris highly."

25th Jun 2019: Positive feedback received for paint external front garden walls
"Would recommend Kris and Artem Decorating, no problem. He has transformed our tired old front garden walls and porches into a fresh and cool looking area. A brilliant job at a good price. "

28th May 2019: Positive feedback received for Decorate (repaint) interior of 3-bed house
"Very pleased with the results from Kris's work. He is very hard-working, always on time and does a thorough job. Would definitely work with him again in the future."

30th Mar 2019: Positive feedback received for Refurb of front door and surrounding panels + work in flat
"Kris did a great job painting our front door and doing a couple of other bits. Good communication, turned up on time, neat and tidy job and left the place tidy. Thanks"

17th Dec 2018: Positive feedback received for Decorating and wooden flooring
"I am totally satisfied at the workmanship; the transformation of my 3-bed house is unbelievable. The reliability and polite and caring manner in which the work was carried out. Over the work I have decide to ask Kris to do another part of renovation my house, the wooden floor and again I was fully satisfied. I shall be telling my friends about professional work done by Kris. And also look forward to engaging the services of Kris again in the future."